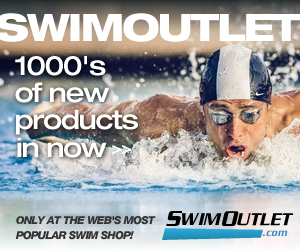 Coach Emmett Hines
Emmett Hines was my United States Masters Swim Coach shortly after I graduated from Drexel University and moved myself to Houston, Texas back in 1988.  I found myself in one of the luckiest positions possible as a swimmier on his H2Ouston Swim Team where he developed a pattern of well disciplined swim techniques into us masters swimming.  He did it with humor and caring and with a great love of swimming which the team became like a second family for me.  He wrote a book, Fitness Swimming which came out with a second edition and he wrote numerous articles.  These articles are absolute gold in there swim techniques and humor in getting the point across.  Please read them, they are all attached below. 

Long Time Friend and Volunteer Passes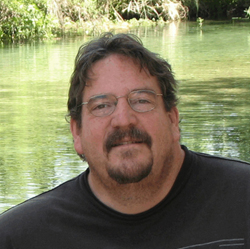 The Gulf LMSC mourns the passing of longtime friend and volunteer in United States Masters Swimming, Emmett Hines.
Emmett had served on the Gulf LMSC as the Top Ten Coordinator for many years and was the Director and Head Coach of H2Ouston Swims since 1981.
Emmett Hines was the 2014 winner of USMS's Dorothy Donnelly Service Award,  given by USMS for outstanding volunteers. A featured speaker at the ASCA World Clinic and the Pacific Swimming Coaches Clinic – two of the largest swim coach's clinics - Emmett was also selected as the USMS coach of the year in 1993 and was one of the few people to hold the ASCA Level 5 Masters Certification in coaching.
A multi-faceted person, Emmett was also an accomplished author who loved guitar, cooking, computers, rifle and pistol marksmanship, camping and spending time with his family. 
An Interview with 1993 United States Masters Swimming Coach of the Year:  Emmett Hines
"My goal is participation" spoken by Emmett Hines
 By Scott Rabalais, April 25, 2001
At the 1993 USMS Convention, Emmett Hines was voted USMS Coach-of-the-Year. Emmett is coach of H2Ouston Swims and has served on three USMS committees. He also contributes as a writer and editor to various Masters publications and remains active in the Masters Aquatic Coaches Association. He was interviewed by Scott Rabalais, USMS Editor for Swim magazine.

SWIM: How did you get started in Masters coaching?
EMMETT HINES: About 12 years ago I fell into Masters coaching completely by accident. I was starting a USS program at the University of Houston, and in the advertising I included a line which said pool space would be open for Masters. What I knew about Masters at the time was that they were a bunch of old people that I could pack into one lane, give 'em a workout on paper and leave 'em alone. And I didn't have to deal with their parents! It turned out that I had more adults show up than kids. Right away I started learning a lot about Masters swimming. After two workouts, I bagged the USS program realizing that I was much more in my natural environment with adults. Four years ago, I made a full-time commitment to Masters by dropping my position as facilities and events coordinator at the university. I realized that my job was getting in the way of what I really wanted to do—coach Masters swimming.
SWIM Magazine: Could you tell us a little about your team, the H2OUSTON SWIMS? HINES: We have about 200 swimmers registered with the team, although many of those are swimmers from other Houston clubs who like to compete with us in national meets. Actually I've got about 65-70 swimmers who pay dues and swim regularly. Some attend every workout, others show up once a month. About one-third are triathletes, and most are competitively oriented.
SWIM Magazine: H2OUSTON SWIMS won the Division 1 women's team title at the 1990 USMS Long Course National Championships at The Woodlands, Texas. Was this by design, a goal for you and your team?
EMMETT HINES: My goal is always participation, simply get as many people to nationals as possible. My experience is the more people I can get to nationals, the higher up the scale we'll finish. In 1990, we had 48 swimmers and a great showing from both men and women. Of course it helped to have the meet in our own backyard. Usually we have a larger women's than men's group at nationals. I am especially proud of our 1992 Short Course Nationals effort where our women won Division II and we were the second place combined team.
SWIM Magazine: I've been told that you are a "Master Motivator," that you are able to get the most out of your athletes. Would you consider this your greatest strength? HINES: I don't really think of myself as a motivator as much as I think of myself as someone who just enjoys interacting with other people. I enjoy convincing someone to do something they wouldn't normally do. In that respect, I am a motivator. Actually, I'm more of a communicator. I love to write, talk, exchange ideas.
SWIM Magazine: Do you think teaching technique is an important aspect of Masters coaching?
HINES: Yes! And I'll admit that I don't spend enough time on technique with my swimmers. Most coaches don't spend enough time on teaching technique. Technique is the hardest thing for a swimmer to work on and the hardest thing for coaches to coach. But it's the most productive aspect of coaching and training. One of my goals is to increase the amount of time I spend coaching technique.
SWIM Magazine: Speaking of goals, what is your long-term goal in respect to coaching? HINES: I see myself being a Masters coach the rest of my life. My desire is to make my living from coaching adults. Some people seem to distrust a professional coach who wants to make money from the process. But the fact of the matter is that if USMS is going to benefit from professional coaching, there must be professional coaches willing to work with Masters swimmers. And the only way to do this is to be willing to pay the coach. If swimmers want professional coaching, they've got to be willing to seek it out and pay for it.
SWIM Magazine: You're very involved in the administration of USMS at a national and Local Masters Swim Committee level. What motivates you to serve in these volunteer positions? HINES: I ask myself that question all the time. Why do I do this? Does anyone really care? And then I find out that there are many people who do really care. Through my efforts I've realized that I can make life better for me as a coach and for my athletes. When I first got involved, it was mostly out of frustration that things needed to be done or that they could be done better. I've also encouraged my team members to take part in the process. About half of the people from our LMSC who actually do the administrative work are from my club.
SWIM Magazine: Your wife, Peggy, is a Masters swimmer? HINES: I met Peggy 14 years ago when she was a diver at U. of H. I chased her for about a year and a half before I caught her. We just got married this last May. I'm very lucky. She's a high school swim coach and has a real empathy for what I do. She's a Masters swimmer on and off. Often her work schedule keeps her from working out with us, but she'll usually swim at nationals and at times competes in the local meets.
SWIM Magazine: What has it meant to you to win the USMS Coach-of-the-Year Award? HINES: The nearest thing about it was that I have a group of people who were interested in nominating me. Certainly when you get recognized for your efforts in an area where there is a relatively small amount of recognition available, it's very motivating. My desire to coach Masters the rest of my life is certainly bolstered by winning the award.
SWIM Magazine: How about sharing a few "words of wisdom" for all competitive and fitness swimmers? HINES: Wow, that's a wide open question! Let's see, I guess my answer is a short quote I remember seeing at one time. It's only four words: "SWIM WITH UNCOMMON AWARENESS." That perhaps is the most important thing any swimmer can do. Without awareness, nothing else happens.
SWIM January-February 1994
---
---
Awesome Swimming Technique Articles  
A Fitness Ruse to Avoid, by Coach Emmett Hines, answers the question on whether it is a good idea to get into shape on your own before joining a swim group.
A Reason to Swim, by Edwige Fortier, A letter sent to Emmett shortly after losing her father to cancer.
A Question of Balance, by Coach Emmett Hines — An exploration of true meaning of "balance" in the water and the dire consequences of not having this essential skill firmly seated at the core of your swimming habits.
A Stroke in Time, Part 1, by Coach Emmett Hines, introduces stroke count, distance per stroke and stroke tempo/stroke cadence.
A Stroke in Time, Part 2, by Coach Emmett Hines, discusses the use of a tempo trainer to achieve optimal stroke tempo.
A Stroke in Time, Part 3, by Coach Emmett Himes, discusses various methods of using a tempo trainer to achieve graceful swim speed.

Alchemy of Transformation, by Coach Emmett Hines, discusses a strategy for changing your ineffective swimming abilities into effective swimming.

back to the top of this page, Emmett Hines

---
---

Don't just build a website, build a web business!
Beauty is just a click away! Visit me, your Independent Beauty Consultant.
---