Chi is Everybodies Life Force Energy
Chi is known as life force energy. It is the reason behind all movements. It is what animates the physical world. It simply defines the movements in life. Since it is a natural energy that is present not only on Earth but in the universe, chi is an energy and force that permeates everything. From the smallest particle of earth and smallest entity of life, the manifestations of chi expands to everyone and everything we can and cannot see. Needless to say, chi is vital to life.
Chi is primarily an energy that is considered both as a tool and a product. Its understanding expands across cultures. When this immeasurable energy is called "chi" by the taiji and kung fu practitioners in China, philosophies from other cultures refer to it in many different names. In India, Hindu yoga practitioners (yogis) call it "prana". In Japan, martial artists call it by the name "ki". And some like to think they manipulate chi in chi kung find healing energy in chi kung. In the study of metaphysical science, this energy is called "vital force". New Age thinkers and western scientists call it "cosmic energy" and "biorhythm". Regardless of what it is called, chi is life giving energy that unites the spirit, mind and body, which can only be seen through the effects that it has. It affects the currents of life.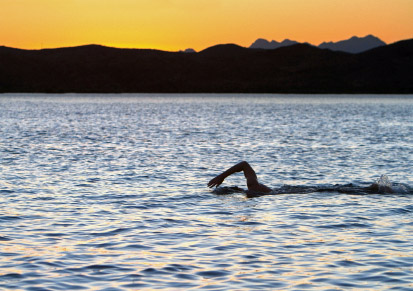 Chi is the Power that Makes and Keeps Us Alive
Chi is the power that makes and keeps us alive. It is not the air that sustains life but it is what powers our ability to live. It is what enables us to breathe, think and move. It is what allows blood to run through out body and what allows oxygen to be delivered in every living cell. Since it is involved in the life that flows through us, chi is naturally viewed and defined differently. It transcends the dictates of modern science, which often calls for concrete, tangible and specific explanations of everything, because chi is simply indefinable in those terms. Although it is extremely difficult to find a concrete definition of what chi is, universal understanding sees it as a link between the perception of the outer and inner worlds.
Chi Within Your Body
Within the body, chi is an energy that is distributed throughout the meridians of the body. There, it builds up a rich source of energy, which helps sustain harmony and balance and achieve maximum effectiveness in all bodily functions. In this light, the body expels chi energy. It could be through respiration, in the carbon dioxide exhaled through the nose. Although this normal life mechanism completes a closed circuit of body system functions, it emphasizes the need to replenish and reinforce the regeneration and entrance of the chi energy in the body to maintain healthy functioning.
Use Swimming to Revitalize Naturally
There are two ways in which the body establishes chi energy. One, the energy can be taken in from the air that we breathe. Two, it can be regenerated or the chi energy in the body can be recharged in a manner similar to powering rechargeable batteries. Performing various exercise techniques, which actually take time and mastery to learn, is helpful in recharging chi and you can apply y'chi to make the exercise effortless. In truth, the chi energy is exchanged between the body and the universe. This is the balance that allows this energy to be revitalized naturally.
The flow of chi energy to and from the body simply explains the natural process in which tremendous amount of energy is exchanged between the body and the universe. Hence, in order to maintain health, maintaining balance in this energy exchange is essential.
For more effective swimming technique, combine the tai chi practice with swimming practice.
Warm-up: 600 as 25 breaststroke/a>, 75 freestyle, continuous
Kick with short swim fins: 8 X 75 as 25 butterfly, 25 breaststroke, 25 freestyle
4 X 200 alternating backstroke and freestyle on cruise interval type of pace
Pull with hand paddles on: 2 X 300 as 100 choice of stroke, 200 freestyle, take 10 to 15 seconds rest between each 300
16 X 50 done in Individual Medley order
8 X 25 alternating backstroke and freestyle, pushed, with 20 to 30 seconds rest
Warm-down with tai-chi style super slow freestyle back to the top of chi page

Don't just build a website, build a web business!
Beauty is just a click away! Visit me, your Independent Beauty Consultant.
Have A Great Story About This Topic?
Do you have a great story about this? Share it!
---