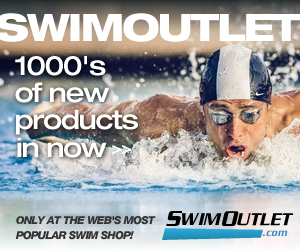 Swimming Goggles

Swimming goggles are one of the most valuable pieces of swim gear/equipment you could have no matter where you intend to swim. Goggles can be found in a huge array of different styles depending on your age, needs and budget. Selecting the right swim goggles is extremely important and will ensure that your experience in the water is pleasurable.
During the fourteenth century, Persian pearl divers would have been seen wearing a very basic style of swim goggles. The lenses were incredibly flat and were created from polished tortoise shells allowing them to see under the water. Humans have a passion for being in the water; however, unlike fish, ocean life and other underwater creatures, they have to rely on some form of goggles to be able to see.
The goggles were developed further and during the sixteenth century Polynesian skin divers removed the lenses. These would have been made from bamboo or wood, and the frames were designed to trap air creating a bubble to be able to see through.  Throughout history, there have been many declines in the wearing of goggles; however, today they are incredibly popular.
Swim goggles took off for the swimming world when a competitor wore them during the 1970 Commonwealth Games. Since that day, swimming goggles have been developed further and they are now a multimillion dollar industry. You can purchase a wide variety of different styles of goggles, depending on the form of swimming you are participating within.
Diving goggles are full masks that cover a proportion of your face including your nose. A watertight seal is produced, ensuring that you can breathe and see whilst under the water. The lenses on the goggles are designed to allow you to see perfectly, even when you dive to considerable depths. The design of these swimming goggles allows you to see as clearly as you do above the water.
Goggles for the pool are often far cheaper than other styles, and are typically worn by children playing. Therefore, there is not a great deal of technology needed to produce this style of goggle and they are often considered excellent value for money. The rubber seals on the eye pieces help to create an air tight environment to allow you to open your eyes and look under the water.
Competition goggles are extremely similar to the ones worn for recreational purposes; however, they are far sleeker. These swim goggles are designed to be small and aerodynamic, allowing you to glide through the water faster. The straps on these goggles are far tougher, and harder to break than cheaper varieties. How much you decide to spend on the goggles will depend on how much use you will get from them.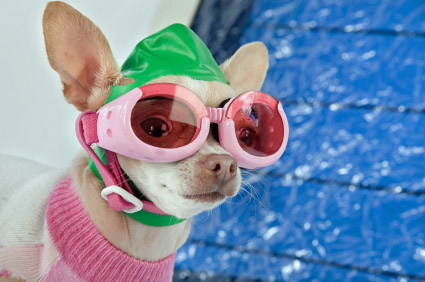 All goggles can be chosen in a wide variety of different colors and styles to suit your taste and personality. You will need to establish the style of swimming that you will be performing, once that has been done you can look at features. If your budget is larger, there are some incredible designer swimming goggles to choose. Although you are in the water, there is no excuse not to be stylish and fashionable.
back to the top of swimming goggles page


Don't just build a website, build a web business!
Beauty is just a click away! Visit me, your Independent Beauty Consultant.
---