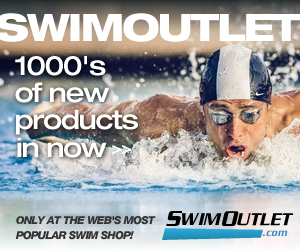 Who is Amanda Beard

Amanda beard was born on October 29, 1981 in California and offers a story so inspiring that every swimmer should take note. She is a seven time Olympic gold medalist and has attended four different Olympics from 1996 – 2008. In 2012 she failed to qualify for the Olympics and she is currently pushing herself to be a swimmer in the 2016 games. She has continued to remain competitive at all times despite the obstacles that keep getting in her way and has learned to overcome adversity.
At the age of 14, Amanda was one of the youngest women to make it to the Olympic trials and competed thanks to her incredible breaststroke abilities. While most people saw her as this incredible swimmer, Amanda Beard was suffering some demons of her own and she found the comfort of Harold the Bear during the early Olympic years. A symbol of her youth and her innocence and she would go on to become the second youngest U.S. medalist at the time.
Over the next four years, she would grow an additional six inches and pack on some extra weight that people took notice of in 2000. That year, the only event she would win a medal in was the 200 meter breaststroke where she took home a bronze medal. Surrounded by negative attention and falling short of her goals, she decided to stop swimming. However, it was in her blood and she ended up receiving a scholarship to the University of Arizona, so she decided to hit the water again as a college swimmer.
Amanda Beard as an Olympic Swimmer
In 2004, things were looking up again for Amanda Beard, she again made the Olympics and set an Olympic record in the 200m breaststroke and won a gold medal. She would then attend the 2008 Olympics, but failed to find her fire from the previous years. In 2012 she came in 5th in the Olympic qualifiers and is now waiting on the 2016 qualifiers to attend Rio.
Even with all of her success and achievements, she still encountered her own demons in the past. Although not many people know about it at the time, she suffered from alcohol abuse and self cutting. While she claims to have never had a breakthrough or an "Aha" moment, she did learn to find better coping mechanisms that helped her more through her trials.
Over the years, she has certainly become one of the most prolific female swimmers in the world. Beyond the Olympic Games and medals she has won, Amanda has also gone on the become a World Champion winner, mad PAN PACs history and obtained a number of honors that have earned her the respect and admiration of other swimmers across the world.
Her dedication to her craft and her persistence make her a positive figure that everyone can look up to. While no one knows what the 2016 games may hold for her, she isn't one to count out just yet as she does have the potential to be one of the stars of the Olympic Games in Rio.
Warm-up:  500 choice of swimming strokes in a relaxed and tai chi style
4 X 200 IM:  alternating by 25's kick/swim within the 200 Individual Medley (butterfly, backstroke, breaststroke, freestyle)
8 X 50 pull with hand paddles: alternating by 50 freestyle and breaststroke
8 X 100 with swim fins on to emphasize streamlining alternating backstroke and freestyle
8 X 50 freestyle, build every four
Cool-down:  200 tai chi style
Total:  3100 meters or yards depending on the length of your pool
back to the top of Amanda Beard page


Don't just build a website, build a web business!
Beauty is just a click away! Visit me, your Independent Beauty Consultant.
---