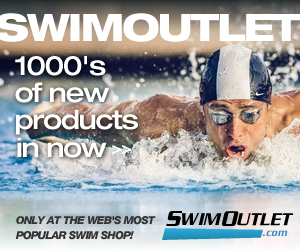 Cellulitis and Swimmers

One type of skin infection a person may experience is called cellulitis. While the skin normally will act as a barrier to protect you from having infections, a small cut, or bite can result in the deeper tissues being impacted by an infection. The end result could be deadly. This is due to, in large part, the fact that most cases of this skin infection can be linked to both the strep and staph viruses.
While it can impact anyone, those who have a weak immune system, diabetes or other health concerns are often more susceptible to this condition. The infected area can be easy to spot because it does remain red, large and may even have red streaks that appear surrounding the area of infection. Streaks of red can be a sign of blood poisoning, which is a condition that can quickly spread and turn deadly if not treated right away.
Along with a course of antibiotics, one of the best things you can do naturally (natural healing) is to flush the area with water and this is why many physicians will recommend that swimmers hit their favorite waters. With the chlorine in pools, salt in the oceans and even brackish open waters that can be swum in, swimmers will help to flush the wound and that can help to improve the cellulitis.
But swimmers should begin by being proactive when they hit the pools to avoid one particular culprit that has been suggested to be connected to cellulitis. Some studies have suggested that toe nail fungus could actually help to cause this condition. Because of that, it is important to exercise caution when you are using public showers and to ensure that you are taking proper care of your feet. If you do see something flare up, it will be a good idea for you to speak with your doctor, as you explore some of the additional treatment options you have before it turns into cellulitis.
Additionally, it will be important that if swimmers do encounter cellulitis that they don't just turn to the pool as their only treatment option. While swimming will help to reduce the symptoms and aid the healing process, you will still need to take a course of antibiotics to help treat the infection directly. Your physician may need to test the wound to determine the particular type of bacteria so that they ensure that you are able to prescribe the right antibiotics.
While you likely swim to fuel your passion of swimming and reap all the health benefits that are associated with it, you also need to remember that your physical wellbeing outside of the pool is also very important. Keep that in mind and ensure you continue to take a proactive approach to your health.

Today's Daily Swimming Workout:
Warm-up:  500 alternating 100 tai-chi style and 100 kicking for balance practice
Freestyle:  2 X 150, 2 X 75, 2 X 25 non-stop with 15 seconds rest in between
Kick with short swim fins:  500 Individual Medley (IM) order (125 each of butterfly, backstroke, breaststroke, freestyle)
Freestyle:  2 X 150, 2 X 75, 2 X 25 non-stop with 15 seconds rest in between
Swim with relaxed fisted hands:  2 X (200 freestyle, 50 breaststroke)
Swim 8 X 75 IM - no freestyle with 10 seconds rest between each
Cool-down:  200 your choice relaxed

back to the top of cellulitis page


Don't just build a website, build a web business!
Beauty is just a click away! Visit me, your Independent Beauty Consultant.
---