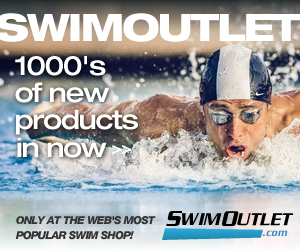 Open Water Swim Training: 

How to Train for an

Open Water Swimming Event in a Pool
Open water swim training for triathletes, natural swimmers and other serious swimmers who often compete in marathon swimming events held in open waters instead of in the confines of a pool are challenged when practicing in a pool. Not everyone, who competes in open water swimming events, has lakes to train in though, readily available year round. The water in the lakes may be unsafe for swimming because of pollution, or the lakes just may not be nearby. Also, some parts of the country the weather gets too cold for the body at certain times of the year. This makes it important to know how to train for such an event using a swimming pool. Luckily, there are drills that are easily performed in a pool that can fill in for the times no lake is available.
1.      Open water swim training asks you to work on a few different muscles than used to.  Practice swimming with your head out of the water similar to how water polo players do. There are many times in an open water situation that this could come in handy such as finding buoys, another swimmer's feet too close to your face, or the water is at a cold temperature. In this drill, swim a complete lap at least 6x25m and do not rotate your head from side to side for breathing. You will strengthen the muscles in your neck through doing this drill. In addition, you will notice how the lower half of your body sits lower in the water, when you are in this position. This drill though work out your rotator cuff, because of the type of stroke you must do to perform it. For this reason, do not overwork yourself in this drill.
2.      Do not touch the walls to make turns. It is easy to catch a breath, when you perform laps in a pool, because you can hang on to the wall for minute before pushing off to do another lap This is not possible out in open water though, so you need to turn before even reaching the walls to do another lap. This simulates the continuous swimming you do in open water. Watch for the T (the ending of the lane marker under the water) and flip there to start you other lap. Along with not giving you a chance to rest, this makes you work harder to keep up your momentum. This means you will need to work your legs and arms more to keep your speed going.
3. Open water swim training requiresIt increasing your lung capacity for open water swimming. Hypoxic breathing drills are an excellent tool for expanding your lung capacity for swimming in open water or other competitive swimming activities. Go longer between breaths on each lap you take such as once every third stroke the first lap and gradually work up to once every seventh stroke by the third lap or fourth lap. Have your coach or a spotter nearby with these drills, in case you would have a problem. Even people, who are natural swimmers could have problems in the water from time to time.
4.      Open water swim training requires knowing how to turn.  Practice turns in the pool. Very seldom will you have to do sharp turns in an open-water competition. However, you may have gradual turns even up to ones at a 90-degree angle. You can practice for them in the pool by imagining there is a buoy in the middle of your lane or you could even use and inflatable one. Swim around the buoy using a variety of angles including 180-degree ones.
These are just some of the drills you can use to practice open water swimming in a pool swim better. Remember, it is very important always to be in the proper condition for an event held in open water.
Today's Daily Swimming Workout
Warm-up:  500 freestyle, 100 breaststroke kick, 200 Individual Medley, 100 kick butterfly-on-back, 100 freestyle
8 x 75 as 25 butterfly, 50 freestyle
Kick 5 x 100 odd as 25 backstroke side kick, 75 backstroke; even as 25 freestyle side kick, 75 freestyle
Pull 8 x 75 as 25 breaststroke, 50 freestyle
Hand paddles on:  3 x 200 as 25 fly, 75 backstroke, 25 breast, 75 free
Fins on:  3 x 200 as 25 fly, 75 backstroke, 25 breast, 75 free
Swim 200 Individual Medley
6 x 50 alternating backstroke and freestyle
Warm-down:  100 IM
Total 4500 meters or yards, depending on your pool length
back to the top of open water swim training


Don't just build a website, build a web business!
Beauty is just a click away! Visit me, your Independent Beauty Consultant.
---