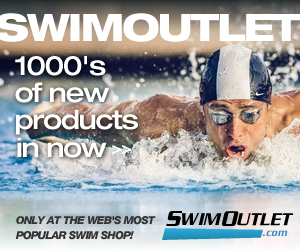 Things to Look for in Swim Coaches
Swim coaches are swimming experts who are devoted to helping to guide young, old, special needs swimmers to succeed. These professionals focus on guiding you with tips and techniques, while ensuring that any issues are corrected before they become a habit.
To find good swimming coaches, you need to look at a few key areas. The first is amount of experience in the water. A first year swimming student wouldn't be a great choice for a swim coach, but someone who has been guiding people for over 20 years would be. They would be knowledgeable in the area and have the tools that are needed to ensure success.
Another important thing to look for in swimming coaches is how organized and sympathetic they are. An organized instructor can help to guide you through the different exercise styles. They can guide you step by step so you swim in a more effective manner and ensure that you understand not only the technical aspect of things, but also the rich history of the different techniques.
Swim Coaches are Not all Built the Same
It is also important to keep in mind that not every swim coach is the same. Swimming is more than just jumping in the water and splashing around. You have coaches who are experienced with teaching different age groups, college students, and even helping those who want to master the art, such as those who are interested in the Olympics or swimming in a masters swim program. Depending on what your goals are for swimming, you'll want to find a professional coach who can help to guide you and ensure that you have the education you need. After all, the individual who plans on doing open water swimming is vastly different from the individual who is simply swimming laps at the local pool.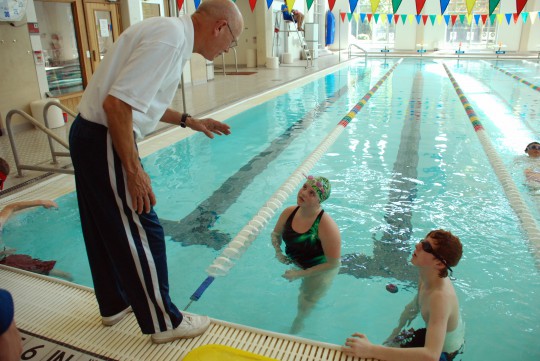 above is Coach Fred Lamback from www.blazesports.org
_______________________________

Something to note is that each of these swimming coaches will have their own unique philosophies that pertain to their swimming lessons. Some have a philosophy that only that focuses on the importance of self discipline for success and some self coach themselves intuitively. All swim coaches focus on teaching you to manage yourself and have you swim more effectively in the water.
Team Work is Part of Coaching
Other swimming coaches will have you focus on team work and the understanding you'll only succeed as a group. These professionals will guide you with the understanding as you are only as strong as the weakest member in the group and will have you focus on helping to build up their skill set in the process.
In some cases, the philosophy may be on the importance of technique in the pool. The perfect execution of a move is more critical than anything else than what the swimmer is doing. The coach takes the time to make sure everyone is perfecting their approach so they can ultimately succeed in the process.
As you can see, there is more to swimming coaches than how they interact with you by the pool and there are both good and not so good coaches. Make sure you keep these important areas in mind and find someone who will help to guide you to be the best version of yourself in the water.
Warm-up: Relaxed 4 X 200 one each swim stroke as each 200 is 50 swim, 50 pull, 50 kick, 50 swim
Kick with swim fins:  2 X 200 both flutter and dolphin kicks
16 x 25 alternating butterfly and freestyle
12 X 100 alternating backstroke and freestyle
6 X 200 alternating breaststroke and freestyle
2 X 250 freestyle working on a two-beat kick with a glide
Cool-down:  freestyle 200 tai chi style
Total:  4700 meters or yards depending on the length of the pool
back to the top of Swim Coaches page


Don't just build a website, build a web business!
Beauty is just a click away! Visit me, your Independent Beauty Consultant.
---