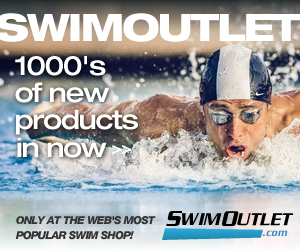 The Greatest Swims in History

One of the greatest swims in history was recently completed when Diana Nyad swam between Cuba and Florida without the use of a shark cage, she made history. She had officially become the first person to accomplish this open water swimming task and she did it in an incredible 52 hours, 54 minutes and 18 seconds. Before her, others would use a shark cage to help them to swim the Florida Strait. Instead, Nyad chose to wear goggles, a face mask and full bodysuit, while the support boat emitted an electronic field around her. With her great feat, one may wonder about the other swimmers who have done some of the greatest swims in history.
Lord Byron and William Ekenhead Greatest Swims in History

In 1810, Lord Byron and William Ekenhead both took to swimming across the Hellespont which separates parts of Asia and Europe. Although the section swam was only a mile wide, the surge of power in the waves, forced them to swim an incredible four miles before they came on shore. Oddly, of the pair only Lord Byron is given a spot in the record books, while Ekenhead is overlooked.
Matthew Webb Greatest Swim
The next of some greatest swims in history was done by Matthew Webb in 1875. At this time, he entered the waters of Dover, England and he began to swim to France. It took him an incredible 21 hours and 45 minutes to complete the unaided swim, but it marked him as being the first of many swimmers to complete this task. This wasn't his first attempt though, two weeks prior, he made a similar attempt, only to find that the storms made the first attempt impossible.
Gertrude Ederle - Channel Swimmer
1926 saw another incredible feat as Gertrude Ederle became the faster person at the time and first woman to swim the English Channel. She did this in an incredible 14 hours and 39 minutes. Her incredible feat sparked cheers from others and she was celebrated as the Queen of Waves. Unfortunately, the British Immigration officials demanded to see her passport, overlooking the fact she had just completed one of the greatest swims at the time and was one of the top swimmers of an era. For nearly 25 years her record would remain unbroken. Today, Yvetta Hlavacova remains the fastest female swimmer in the area with a speed of 7 hours and 25 minutes in 2006. Trent Grimsey in turn had the fastest speed in 2012 at 6 hours and 55 minutes.
Susie Maroney Greatest Swim
1998 saw another one of the greatest swims take place. Susie Maroney one of the most respected open ocean swimmers crossed 123 miles of rough sea from Mexico's Yucatan Peninsula to the shores of Cuba in an incredible 38 hours and 33 minutes. She also became the first person to ever swim the waters from Florida to Cub and she did this in a shark tank. Since the shark tank is believed to have made it easier, there was some skepticism from others, making the swim from Nyad even more incredible because it proves that the swim can be done 100% unaided.
You Can Do It

There is no denying that there have been some incredible swimming feats that have been accomplished over the years. There are other great swims, and they are not all in open water.  Let them inspire you to become the best swimmer you can and push yourself so that one day, you too could become one of the greatest swimmers of our time.
Warm-Up:  500 freestyle high technique, 100 breaststroke kick, 300 Individual Medley, 100 butterfly kick on back
8 X 75 alternating backstroke and freestyle by 75
Kick 400 Individual Medley
Pull with swim paddles on:  4 X 125 as 50 breaststroke, 75 freestyle
Drill 100 backstroke
1 x 400 continuous swim as 25 butterfly, 75 freestyle
4 X 75 freestyle, 4 X 50 freestyle, 4 X 25 freestyle
Warm-down:  200 your choice but make it super slow tai chi fashion
Total:  3800 meters or yards
back to the top of the greatest swims in history page


Don't just build a website, build a web business!
Beauty is just a click away! Visit me, your Independent Beauty Consultant.
---